---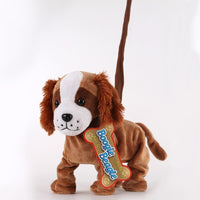 AWESOME BOOGIE BEAGLE DACING DOG WITH TALKING STICK SO YOUR LITTLE ONE CAN TAKE IT FOR A WALK!
Brand new Dancing BOOGIE BEAGLE!
Sing and Dance along with this cute boogie beagle as you take it on a walk.
Beagle dances to Pee Wee Herman's "Tequila."
Kids just love him.
Ages 3+
WATCH VIDEO, CLICK HERE--